Workplace Created
for People
The heart of any successful organisation is comprised of people, not just the roles they play within it. That is why, drawing on nearly a decade of industry experience, we create purposeful working environments that support the development of every individual. With effective workplace strategies, change management expertise and tailored training programmes, we will help you achieve your goals. Check out our expertise and discover what we can do for you.
At Workplace Team, we plan office space based on needs, the customer's unique situation and the company's vision. Since changing or reorganising an office always involves some risk, we help organisations steer safely through the process. When additional emotions and misinformation come into play, we support them in managing the change. In addition, we advise and educate on how to create an environment that fosters good conditions for work and development. We cannot predict the future, but we monitor forecasts and are alert to the changes taking place. Find out how we can help you!
Workplace Team training and workshops
We support companies in the new post-COVID reality by providing workplace and team management training and workshops. Their topics include employees returning to the office, improving the work of the hybrid team, as well as the most important office trends and solutions worth implementing in your organisation. We conduct our meetings both in-company and online, in Polish and English. Find out the details and take part in a Workplace Team training or workshop!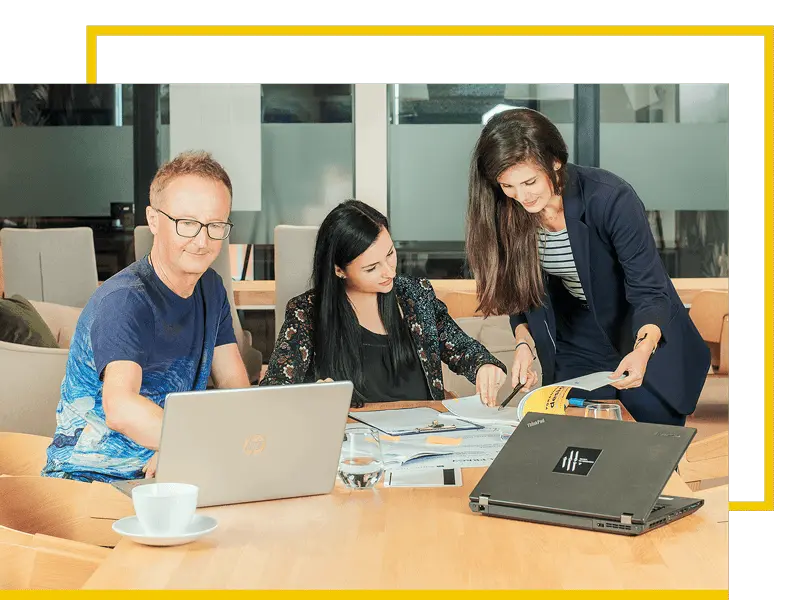 For years, we have been disseminating knowledge in the area of workplace at conferences, in specialist press and also directly when working with customers. Now, we are also sharing it via our blog, where we provide valuable content in this area. Workplace Basics, Trends, Inspiration and Services – see our articles and gain new knowledge!
Amongst others, we are trusted by: